Mother's Day comes but once a year. Traditionally a day of treating mum to breakfast in bed, of cards and chocolates, of well behaved children and family togetherness, the day promises 24 hours of respite for busy mums across the UK.
Whereas mum's everywhere do appreciate the gratitude for all the sacrifices they make to keep children and the family healthy and happy, it can be easy to forget that Mother's Day is for mother's everywhere – not only those with young families.
As we grow up and start families of our own, the reliance we once had on our mother and father diminishes – as it should do. But that doesn't mean that we appreciate all that they did for us any less.
This Mother's Day, on March 31st, Flixton Manor Care Home is hosting afternoon tea – and everyone is invited to come and join us. The fun begins from 2pm, with residents and their loved ones invited to spend an hour in one another's company remembering the importance of family relationships.
One of the more progressive care homes in Manchester, Flixton Manor Care Home has long celebrated those special occasions that mean so much to seniors. The warmth and care we've witnessed over the years of caring for elderly people is something that truly shows the depth of the human spirt and bond that families share.
We believe in giving our residents the finest quality of life. Interacting with those that they care deeply about on special occasions is fundamental to their continued health and happiness. It's days like Mother's Day where spirits can be lifted, memories made, and gratitude shown.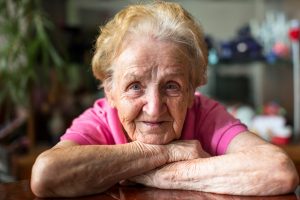 They'll be ample opportunity to socialise with everyone invited. We believe that sharing the celebration is something that we all should do – bringing joy, fellowship and comfort to everyone. As a care home that's less concerned about care home costs and more concerned with the health and happiness of our residents, we've allocated funds to make the day truly more special.
If you're thinking of coming and joining us, why not bring along some flowers to brighten up a loved one's room, or even some chocolates? Nothing says I love you more than those special treats for lucky residents to savour.
Everyone's invited to come and share the occasion with us. Whether your mum, grandma, auntie or friend is in our care, we'd love to welcome you – and we're certain our residents would love for you to come and see them too!
If you'd like to learn more about our Mother's Day celebrations, please call Sue Porter on: 0161 746 7175. We look forward to welcoming you on March 31st.
Flixton Manor is one of the more notable care homes in Manchester. We have more than 25 years' experience improving the quality of life of our residents. Learn more about us today by calling 0161 746 7175, where one of our friendly staff would be happy to help you.